posted on 2011-05-15 |
No comments yet
The main reason that people download and try out website help software on their ecommerce websites is due to the overwhelming statistics and studies that prove that website live help software is a great way to increase profits via increased sales. However, the majority of people that are benefiting from website help software are not getting the full benefits out of their website live help software that they could be due to the fact that they are not aware of all the functions that solid we...
Read more...
---
posted on 2011-04-18 |
No comments yet
Live chat software can almost always help you improve the overall sales that your website brings in on a monthly basis, but few people realize that you can improve the sales with your live chat software for open source application if you broaden your horizons when looking for a download and consider using one that can be customized to suit your websites needs. This is because sometimes certain things like colours, logos, and pictures can help enhance a live chat box and subconsciously infl...
Read more...
---
posted on 2011-04-01 |
No comments yet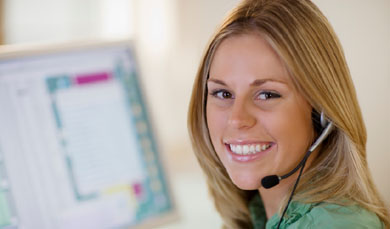 When it comes to making your customers feel as if you really value their input there is nothing better to use than live help software. This is due to the fact that helpdesk software will give your customers a way to interact with your company while offering you a chance to proactively interact with them. Most people do not realize that you can utilize live help software both ways, but the truth is that if you are clever about your use of the software...
Read more...
---
posted on 2011-02-21 |
No comments yet
When people read about how they can use website chat software to help build awareness of the customer and convince for browsers to make a sale, they often think that they can use any information they gain during a website chat during future conversations. However, there is a fine line between using the website chat software to help increase sales by knowing your customers and using it as a tool that will make your customers feel as if they are being stalked. Obviously, you want to balance...
Read more...
---
posted on 2011-01-27 |
No comments yet
Many website businesses do not realize just how many sales are lost during the checkout process of making a purchase online. There are a variety of reasons that you may be losing sales that all point back to the checkout process, but if you have live chat software downloaded on your website you can not only stop customers from leaving your website during checkout, but you can also learn what the common glitches in your system are so that you can fix them so before they affect future custom...
Read more...
---