Live Support Chat for Drupal
Installation instructions
1. Download Live Support module
Download Live Support module for Druapl 5.x here or Druapl 6.x here and decompress it.
2. Upload module
Upload via FTP live_support directory to /sites/all/modules on your web server.
3. Enable Live Support Chat module
Login into your Drupal administration panel, click Administer ⇒ Modules links - see (1.png')." ".image_tag('2.png) below. On modules page scroll down and tick a box next to Live Support Chat module - see

in the figure below. Finaly click Save configuration button - see

below.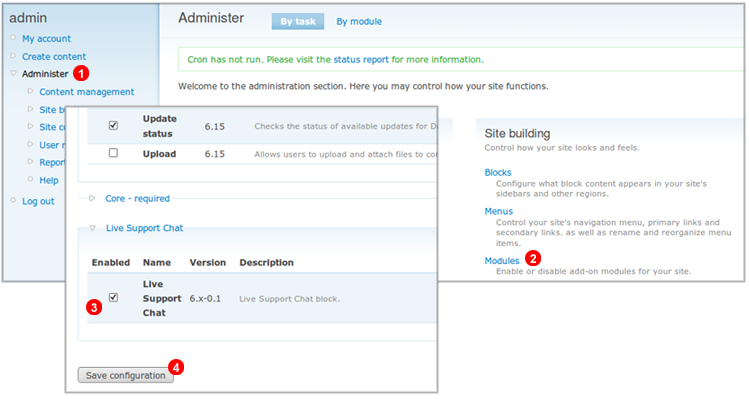 3. Copy HTML button code
Login into your WebsiteChat.net Control Panel and click

link in "My Account" panel. If you don't have an account yet, you can register for free here. Now right click and copy into a clipboard the HTML code of live chat button. See

in the figure below.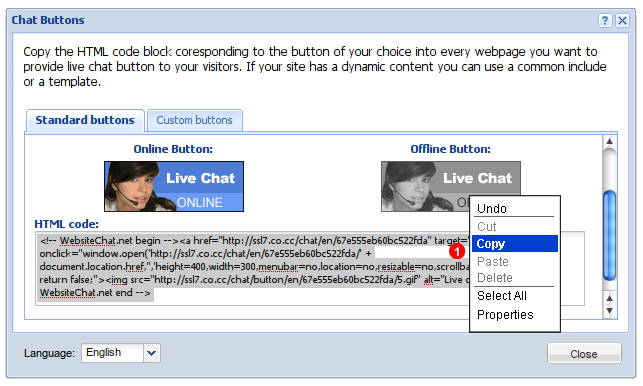 4. Paste HTML code into Live Support Chat module
Navigate to Administer ⇒ Site configuration ⇒ Live Support Chat - see

." ".image_tag('2.png')." ".image_tag('3.png) in the figure below. Paste HTML button code into field

and click Save button

. Next block link

, scroll down to Live Support Chat block and enabled it using drop down list

. Finally click Save blocks button (8.png) to add Live Chat block to your Drupal site.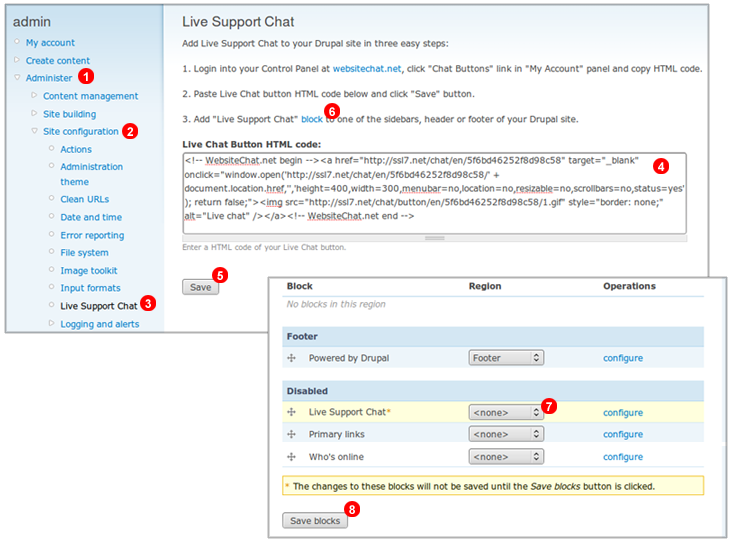 5. Test Live Chat session
Make sure WebsiteChat chat application is running and verify there is a green icon

in your taskbar which indicates the application is connected. Open your Druapl site in a web browser and click live chat button to start a chat session.