How it Works
1. Website visitor clicks the Live Chat button on your website.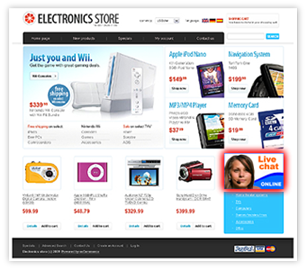 2. Your chat window prompts visitor for name and email address.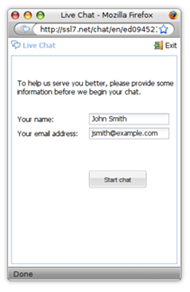 3. Chat request is routed to available operators based on their status.

4. Operator receives chat request in Chat Operator Application including visitor's name, visited page and geo-location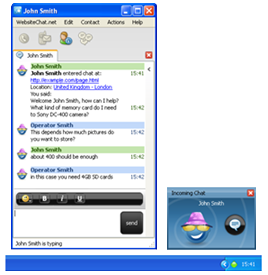 5. Chat begins between visitor and operator.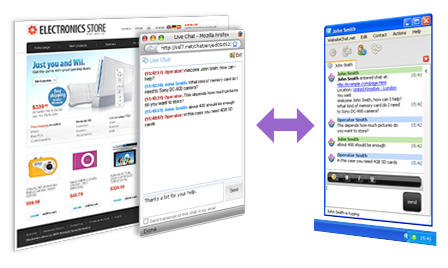 6. Operator can access chats history in online control panel.