Live Support Chat for WordPress
Installation instructions

or follow instructions below
1. Download Live Support plugin
Download Live Support plugin for WordPress here.
2. Install the plugin
Login into your WordPress administration panel and click Plugins in the left sidebar - see

in the figure below. Next click Add New

and Upload link

. Select live_support.zip file and click Install Now button

Finally click Activate Plugin link

to enbale the plugin.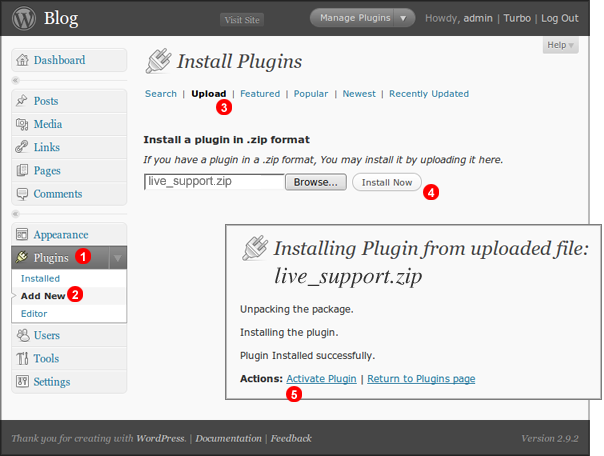 3. Login into WebsiteChat settings window
In WordPress administration panel select Appearance

and Widgets

. Locate WebsiteChat widget in Available Widgets section and drag and drop

it into Main Sidebar area. Open WebsiteChat settings window by clicking link

and enter your WebsiteChat email address and password to login

.
(wordpress-install-plugin-2.png','style="margin-top: 15px;")
4. Activate chat button
In WebsiteChat settings window select

one of the available Live Chat buttons and click Save

.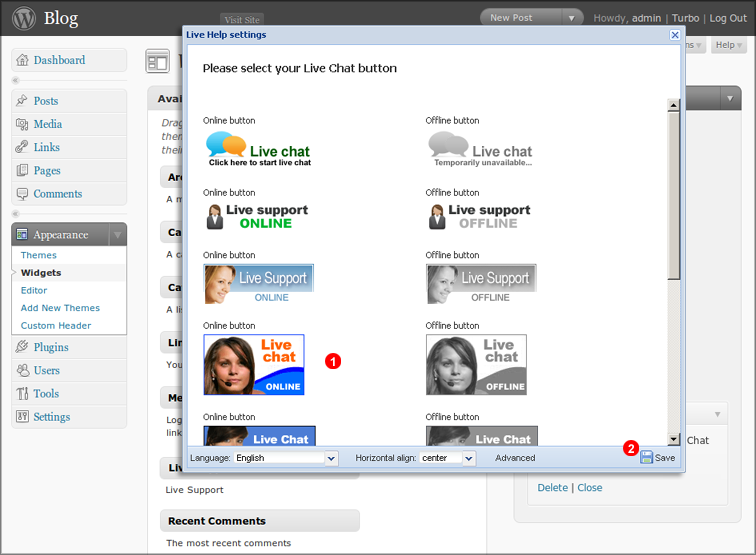 5. Test Live Chat session
Make sure chat application is running and verify there is a green icon

in your taskbar which indicates the application is connected. Open your WordPress site in a web browser and click live chat button to start a chat session.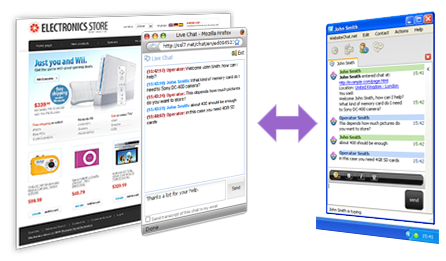 6. Activate Visitors Tracking (Optional)
Open WebsiteChat settings window

and click Advanced button

. Select Enable Visitors Tracking radio button

and click Save button

.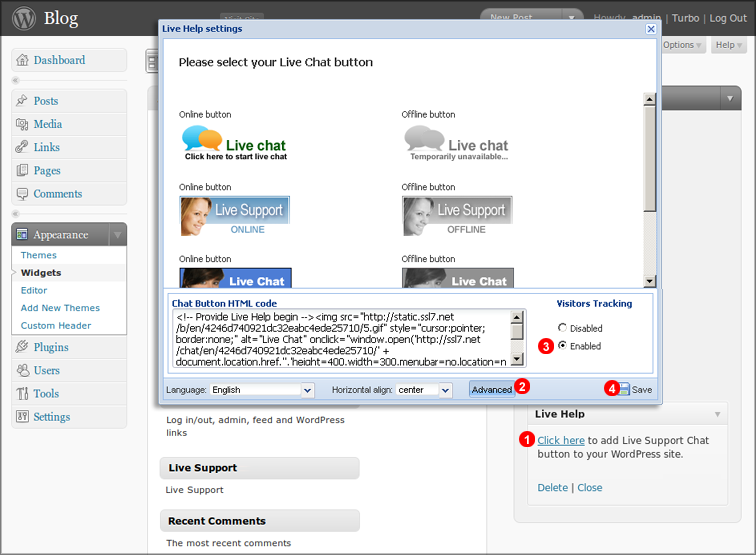 Next login into WebsiteChat.net customer panel and select Visitors Tracking tab

to monitor your website activity in real time.