Live Support Chat for Joomla 3.2
Installation instructions
1. Download Live Support module
Download Live Support module for Joomla 3.2 here.
2. Install the module
Login into your Joomla administration panel and select Extensions Manager from Extensions menu - see

in the figure below. Click Browse button

and select mod_livesupport.zip file. Finally click Upload file & Install button

to install the module.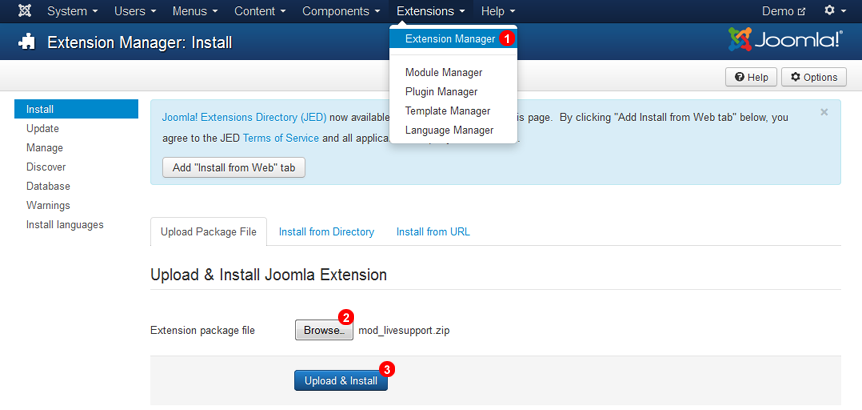 3. Enable the module
In your Joomla administration panel select Module Manager from Extensions menu - see

in the figure below. Next click Live Support Chat link

to open module configuration panel.


4. Login into your WebsiteChat.net account
Enter your WebsiteChat.net email address into field

and password into field

. Next click Login button

.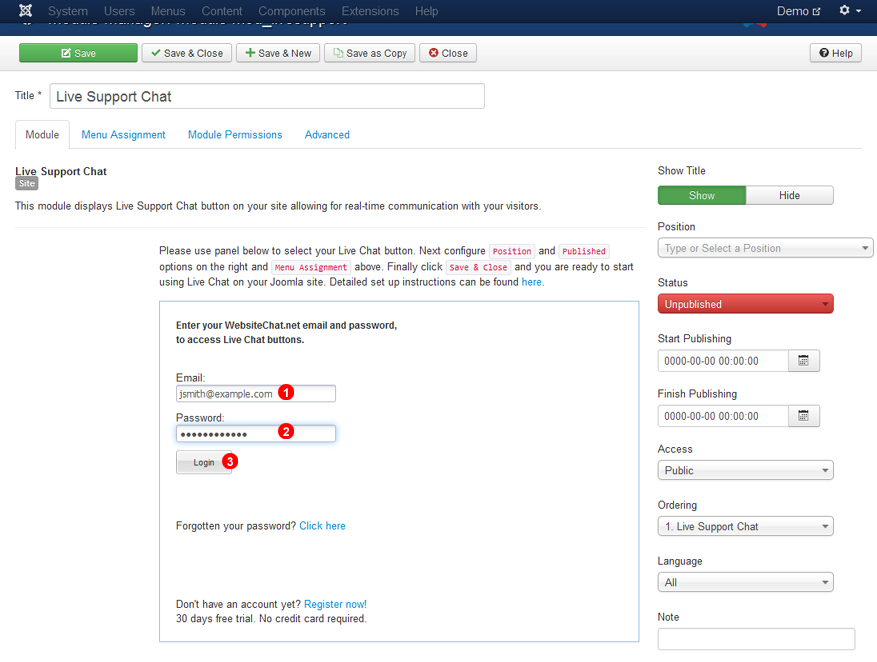 5. Configure the module
Select your Chat Button in left panel - see

in the figure below. Next configure it's Position

make it Published

and select page assignment

. Optionally you can select Hide Title radio button. Finally click Save & Close button

.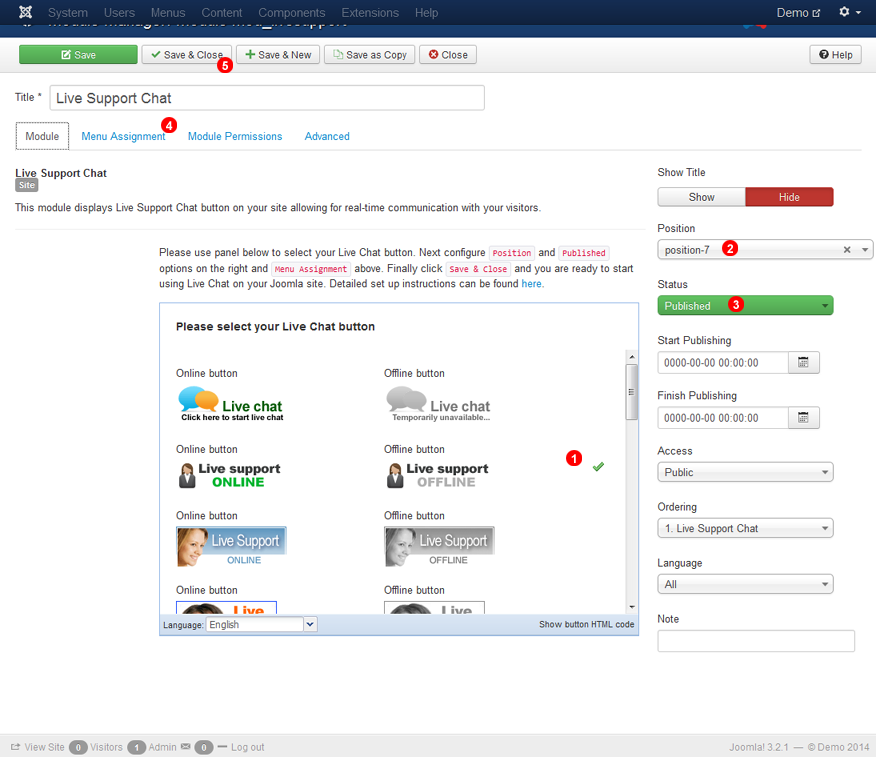 6. Test Live Chat session
Make sure WebsiteChat.net chat application is running and verify there is a green icon

in your taskbar which indicates the application is connected. Open your Joomla site in a web browser and click live chat button to start a chat session.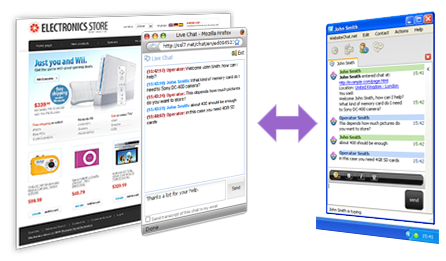 7. Enable Visitors Tracking (Optional)
7.1. Obtain Visitors Tracking JavaScript code
Login into WebsiteChat.net customer panel and select Visitors Tracking tab. Click Settings button

to open Visitors Tracking window. Enter your site name

, it's address (domain part only)

and if you are using more than one domain name for your website add them to the filed

. Click Update button

to generate Visitors Tracking JavaScript code and copy it

into the clipboard.

7.2. Edit your template file
Login back into Joomla administrator panel and go to Extensions menu

to open Template Manager

. Switch to Templates tab

and click on the link

for the template you site is currently using.


7.3. Paste Visitors Tracking JavaScript code
Click index.php link

to edit your template file. Scroll down to the very bottom

of template file and paste

Visitors Tracking JavaScript code just before </body> tag. Click Save button

.