Live Support Chat for osCommerce 2.3.1
Installation instructions
1. Copy HTML button code
Login into your WebsiteChat.net customer panel and click

link in "My Account" panel. If you don't have an account yet, you can register for free here Now right click and copy into a clipboard the HTML code of live chat button. See

in the figure below.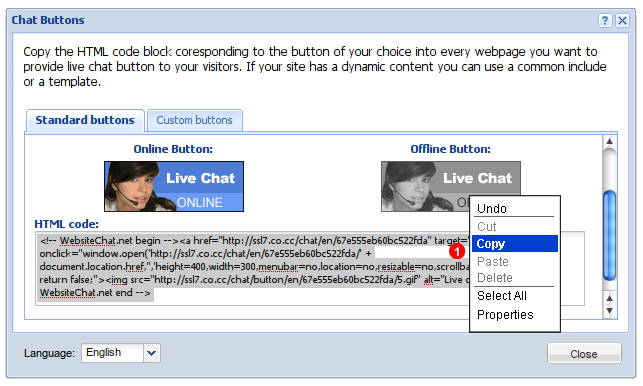 2. Download osCommerce Live Chat module
Download Live Support module here decompress it and upload bm_live_chat.php file to /catalog/includes/modules/boxes/
3. Configure the module
Login into your osCommerce shop admin panel and follow steps below:

Click Modules link in left panel
Select Boxes from the menu
Click Install Module link at the top
Confirm module installation by clicking Install Module link again
Click Edit button to change module settings
Enable Live Chat module by setting radio button to true
Select if Live Chat button should be displayed in left or right column
Enter Sort Order of your chat button box
Paste Chat Button HTML code
Optionally enter box title
Click Save button to activate the module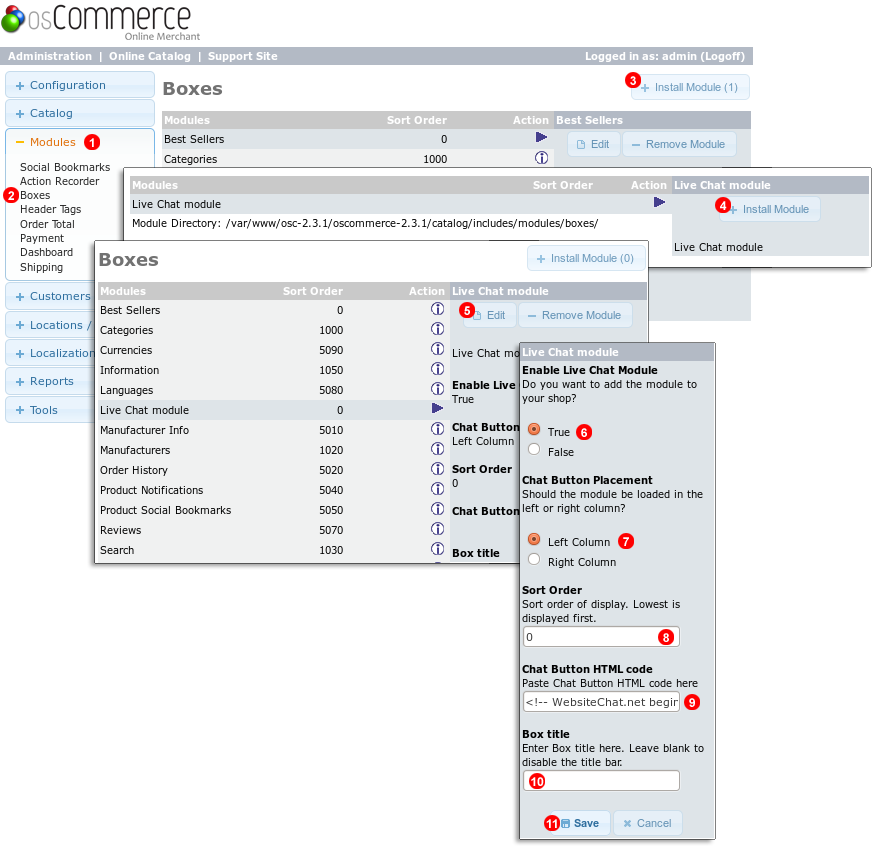 3. Test Live Chat session
Make sure WebsiteChat.net chat application is running and verify there is a green icon (en/manual/app-online.png) in your taskbar which indicates the application is connected. Open your osCommerce shop in a web browser and click live chat button to start a chat session.